---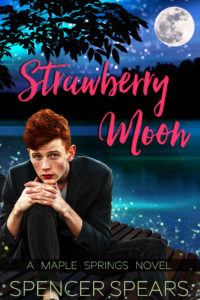 Trevor: It was supposed to be a one-night stand.
Josh isn't even my type. I mean, physically, sure, with those hopeful green eyes and hips that fit perfectly in my hands, he's insanely sexy. But the guy talks too much, tries too hard, flirts way too shamelessly. From the moment I met Josh, I knew he'd drive me crazy.
I didn't think it mattered for one night. I suck at relationships, so I stopped trying long ago. I didn't expect to ever see Josh again. And I definitely didn't expect him to turn out to be sweeter, kinder, and genuinely a better person than a guy like me deserves. I should know better than to want someone like him.
It was supposed to be a one-night stand. So why the hell can't I let him go?
Josh: It freaking figures.
The night I finally have some meaningless fun–and, incidentally, the hottest hook-up of my life–I manage to pick the one guy in the bar who I'm gonna have to see for the rest of the summer. How was I supposed to know that Trevor had a competing claim on my grandma's cabin? Or that he's the only person who can help me get it ready to sell by the end of the season?
It would be so much easier if I could hate him. Trevor's got that whole tall, dark, and mysterious thing down – emphasis on mysterious. He's aloof to the point of arrogance and deals with emotions about as well as a tree-trunk. He swears he's no good for me, but the more time I spend with him, the more I know he's wrong.
It freaking figures. So what the hell am I supposed to do now?
Strawberry Moon is Book 4 in the Maple Springs series. While each book focuses on different characters and can be read on its own, they've even more fun to read together. Strawberry Moon is an 85,000 word m/m romance with enemies-to-lovers, out-for-you, and hurt/comfort themes. No cheating, no cliffhangers, and a guaranteed HEA.
---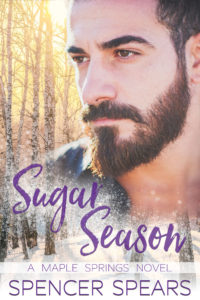 They say it's better to have loved and lost. They have no idea what they're talking about…
Police officer Graham Andersen already had his happy ending. A whirlwind romance, a young marriage, more happiness than he knew what to do with. And then it was over, almost as soon as it began.
After his husband Joey died, Graham knew he'd never find that kind of love again. But what he'd had with Joey was more than some people ever got in life. He'd had his chance at happiness. He couldn't ask for more.
"Another night, another lifetime, and I would have said yes. But not tonight. Not anymore."
When chef Ryan Gallagher is swindled out of his savings right before he can open his restaurant, it almost seems right. One more failure for his long list, one more way he'll never measure up to his older brother. Joey might be gone, but he still finds a way to overshadow Ryan.
With no money and no prospects, Ryan has no choice but to move home to the family that rejected him and his sexuality. But when he goes out to the local bar one winter night, he never dreams the hot guy he's hitting on used to be his brother's husband.
"Please, can we just pretend this never happened? I had no idea who you were when I met you."
Both men insist that they're not interested. And yet neither can resist the desire they feel. But relationships require love. Love requires risk. And both Graham and Ryan know this life offers no guarantees. After a long winter in both their hearts, are they finally ready for spring?
Sugar Season is Book 3 in the Maple Springs series. While each book focuses on different characters and can be read on its own, they've even more fun to read together. Sugar Season is a 75,000 word steamy, contemporary, second chance m/m romance. No cheating, no cliffhangers, and a guaranteed HEA.
---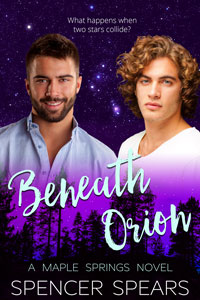 What happens when two stars collide?
The first lesson Colin Gardner ever learned was not to trust. The second was that love hurts. Growing up in an abusive family, he turned to the night sky for comfort and buried himself in science. It wasn't easy being the only gay guy in school and Colin made peace with the fact that he'd never fall in love. He won't risk that pain. Especially not for a guy who's never dated men before. No matter how much he's tempted.
"I don't believe in love. It only gets you hurt."
Charlie Keller doesn't date. How could he risk his kid growing attached to someone when it might not last? The divorced dad's life revolves around his daughter, his dog, and his job as Maple Springs' resident handy-man. But when Charlie helps Colin out in a pinch, his world changes forever. Charlie can't ignore his attraction to Colin, but he can't act on it either – can he?
Being with you changes everything. I've never done this before.
As winter deepens, Charlie and Colin are drawn into each other's orbit. But when Charlie's ex-wife threatens to move his daughter across the country, he realizes his worst fears might come true. And when Colin's past comes calling, it raises demons he's not sure he's strong enough to fight. Will Colin and Charlie's love flame out, or can they find a way to make a new constellation – just for the two them?
Beneath Orion is Book 2 in the Maple Springs series. While each book focuses on different characters and can be read on its own, they're even more fun to read together. Beneath Orion is a 55,000 word steamy, contemporary, gay-for-you M/M romance. No cliffhangers, no cheating, and a guaranteed HEA.
---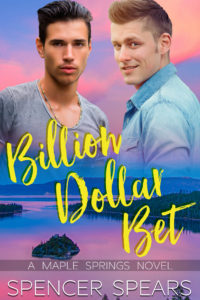 What would you bet for a chance at true love?
Hopeless romantic Kian Bellevue can't help falling for the wrong guys. Maybe it's because he lost his parents so young, maybe it's just his caring nature, but he can't stop diving in when he should be heading for the hills. And just when he decides to swear off guys for the summer, he meets drop-dead gorgeous Jack Thorsen, who might just be the man of his dreams.
It's not fair, because Kian doesn't even have time for guys right now. His hometown of Maple Springs, Minnesota is considering selling miles of pristine wilderness to a Wall Street billionaire who wants to open a resort and play at being a hotelier. But Kian's spent his whole life fighting against big businesses and he's ready to go toe-to-toe with the mystery mogul – until he realizes that the billionaire is Jack himself.
"So what's your flaw? Why are you still single?"
"Well, for starters, I always fall for jerks."
"Should I be relieved, then, that you don't want to go out with me?"
The problem is, Jack, I think you're exactly my type.
Billionaire Jack Thorsen is married to his work and likes it that way. Growing up in foster care taught him to look out for himself and since the day he left for college, he's never stopped striving. Despite his best friend's urging, he's not looking for a guy. Even after he meets sweet and sexy Kian Bellevue, he's still determined to keep his guard up. People can't hurt you if you never let them close.
But it's not like Jack doesn't have a heart. When he finds out that Maple Springs, the home he left behind, is on the brink of bankruptcy, he proposes to buy their unused public lands and create an eco-resort. It's an obvious win-win – who could oppose it? That is, who, other than Kian, the guy he can't get out of his head.
"Are you sure this is a good idea? Things with us are complicated."
"So is life. But you make me feel good. And I need that tonight."
Jack needs Kian on his side if he wants the town to vote in favor of his resort and he's not afraid to play dirty. His proposition: Kian spends the summer with him. If Jack convinces Kian to support him, Kian will get the town on Jack's side. But if he fails, Jack will withdraw the proposal completely. It's a crazy bet, but Kian would be crazy to turn it down – right?
There's only one problem. Jack – tall, handsome, and emotionally unavailable – is exactly Kian's type. And Kian is surprisingly good at breaking down the barriers Jack spent years putting up. With their hearts on the line as well as a hotel, will both men risk it all for a chance at love?
Billion Dollar Bet is Book 1 in the Maple Springs series. While each book focuses on different characters and can be read on its own, they're even more fun to read together. Billion Dollar Bet is a 55,000 word m/m romance novel with sizzling summer heat. No cheating, no cliffhangers, and a guaranteed HEA.
---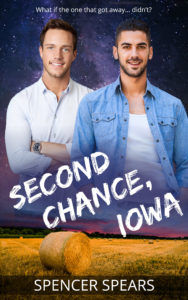 What if the one that got away… didn't?
Hometown hero Danny Garcia is proud of his small town life, thank you very much. After a devastating heartbreak, he fought tooth and nail to put his life back together again. All Danny wants now is a second chance at the happiness he never thought he'd get. But what if that second chance comes in the arms of the man who left him all those years ago?
"You think you can just waltz in and pick up right where you left off? You don't get to undo the past. You have to live with it."
"I hate myself for what I did. I know I can't take it back, but I just need you to know I'm sorry."
Bestselling author Colton Catherwood never thought he'd come back to Cherry Creek, Iowa. The small town is full of painful memories – his mother's death, his father's hateful beliefs about Colt's orientation, and, of course, Danny. Colt knows he hurt Danny and doesn't blame him for being angry about the past. But when his father's sudden illness forces Colt to come home, all his feelings for Danny come rushing back.
"Don't you want this?"
"Of course I want this. I never stopped wanting this. Never stopped wanting you."
Danny trusts Colt about as far as he can throw him – so why is Colt's return throwing him so far off balance? Danny's spent the past seven years getting over Colt and he could have sworn he finally felt nothing for the man. He's determined to keep it that way, but it sure would be easier if Colt would hurry up and leave town again.
As Colt adjusts to life back in Cherry Creek, he can't deny that his passion for Danny burns as strongly as it ever did. And he's sure Danny feels it too. So why won't he admit it? Colt wants to apologize, but Danny will barely give him the time of day. How can they ever move on if they can't even speak to each other?
"I never meant for us to end this way. I get it now. I'm bad for you. Having me in your life does nothing but hurt you."
"Please. I can't take another rejection right now. Especially not from you."
What Cherry Creek, Iowa lacks in size, it makes up for in drama. The longer Colt stays in town, the more the past becomes unburied and secrets get revealed. And as Colt and Danny are thrown together, it seems that fate has a sense of humor, because the town of Cherry Creek, Iowa used to have a different name – it was founded by a huckster scam artist who called it Second Chance. Will hurt feelings and lack of trust tear these two lovebirds apart again, or will Colt and Danny finally get the second chance they deserve?
Second Chance, Iowa is a steamy, 70,000 word second chance romance – a no cliffhanger standalone with an HEA ending.
---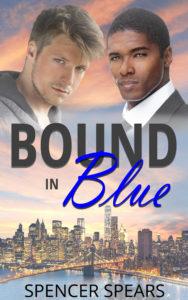 What happens when your biggest fear is also the one thing you want the most?
"Are you flirting with me?"
"Do you want me to be?"
Struggling artist Liam O'Connor might be squatting in a Brooklyn brownstone with no heat and no prospects but he doesn't want anyone's pity. After years of falling for men who break his heart, Liam would rather go to bed alone than risk getting hurt again. But when a handsome policeman saves Liam's life, it's harder than usual to just walk away.
"Is there anything I can do?"
"Could you stay with me tonight?"
Detective Mike Jeffries is a damaged man, reeling from the death of his partner and lover 8 months ago. After growing up in the projects, he joined the NYPD to make the world a better place; these days, all he can see is what's wrong with it. But meeting Liam reminds him that some things are worth fighting for.
"Part of me wonders if I'm broken, for wanting what I want. But I don't feel broken when I'm with you."
Something about Liam makes Mike want to protect him, but Mike has secrets he needs to share if he's going to keep Liam in his life. Liam yearns to surrender to Mike's strength, but his painful past has taught him to guard his heart. Can they learn to trust the undeniable force between them, or will their fear of falling tear them apart?
Bound in Blue is a 45k steamy romance with hurt/comfort themes and light BDSM elements (no sadomasochism). A no cheating, no cliffhanger stand-alone with an HEA ending.
---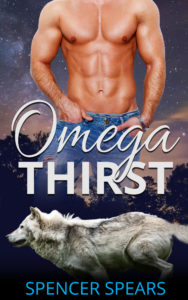 Can Zach accept his fate as an omega?
Zach just learned that his best friend, Wes, is a werewolf. But the even bigger surprise was discovering that Wes returned Zach's romantic feelings. These two lovebirds have been together for three months, but a trip to home to Atlanta puts their new relationship to the test.
"Zach, you don't have to do this. I'll wait as long as you want. You don't have to prove anything."
"I know. And that's why I want to show you how I feel."
Wes tries to bring a murderous ex-pack member to justice, Zach goes into heat for the first time. Zach discovers just what it means to be an omega in a pack full of alpha shifters and he's shocked to learn the future that awaits him.
What if our love was just chemicals and chance? What if, deep down, Wes was just looking for an omega to breed with? Would he ever have looked at me twice if I hadn't been an omega?
Zach knows there are pleasures to being an omega, if he can learn to embrace his true nature. But will Zach stand by Wes in his hour of need? Or will he run from his destiny?
Omega Thirst is a 21,000 word shifter novella with a guaranteed HEA.
Note: Omega Thirst can function as a sequel to Omega Fever. But you don't need to read Omega Fever first. Both books can be read as standalones and both of them have HEA endings.
---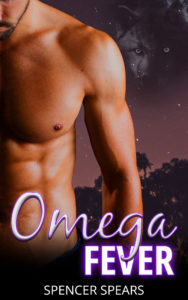 Can a lone wolf learn to love?
They say opposites attract. Wesley Beaumont and Zach Devine are no exception. Strong and confident Wes took sweet and shy Zach under his wing as a freshman and after three years of college, these unlikely best friends share an unbreakable bond. Or so they've always thought…
But Wes has a secret. He's an alpha werewolf from a powerful pack in Atlanta and he's come home to face his demons. When Zach comes for a surprise visit, Wes can feel a heat between them that has nothing to do with the sultry summer weather. But Wes is determined to keep his distance… and his secret.
Everything changes when a rival alpha threatens Zach. Wes will do anything to protect his friend. But if Zach discovers Wes's true nature, will he walk away? Or can he learn to give into the heat?
Omega Fever is a 19,000 word steamy, gay-for-you shifter novella about two best friends with a guaranteed HEA.