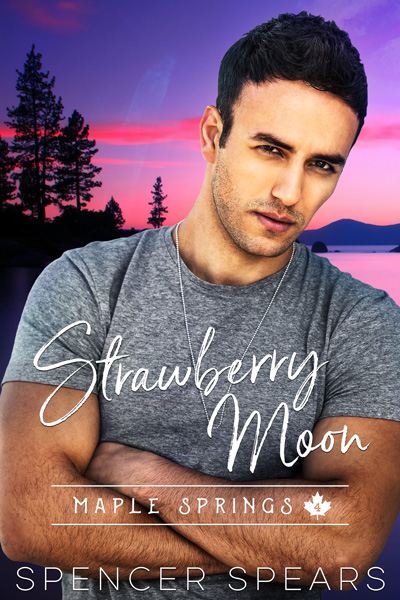 Josh: Of course this happens to me.
The first time in ages that I finally have some meaningless fun—
AKA the hottest hook-up of my life—
I pick a guy who turns out to be a total jerk.
A total jerk who I have to spend the rest of the summer with.
How was I supposed to know Trevor had a competing claim on my grandma's cabin?
Or that he's the only person who can help me sell it by the end of the season?
Or that he had the temperament of a sleep-deprived grizzly bear?
Trevor's got that whole talk, dark, and mysterious thing down—
emphasis on mysterious.
He's aloof to the point of arrogance.
And I've seen tree stumps that handle emotion better than he does.
It would be so much easier if I could hate him.
If I could listen to him when he says he's no good for me.
But the more time I spend with him, the more I know he's wrong.
And try as we might, our bodies keep finding each other.
Trevor swears he's bad news.
But I swear he's kinder than he thinks.
Gentler. Sweeter. Someone worth loving.
So how the hell do I convince him I'm right?
Strawberry Moon is Book 4 in the Maple Springs series. While each book focuses on different characters and can be read on its own, they've even more fun to read together. Strawberry Moon is an 85,000-word enemies-to-lovers, out-for-you M/M romance novel with lots of heat. No cheating, no cliffhangers, and a guaranteed HEA.
FYI: I use affiliate links for books on this site, which means that I get a teeny tiny bonus if you purchase anything using those links, but the price for you remains the same. Win/win, right?