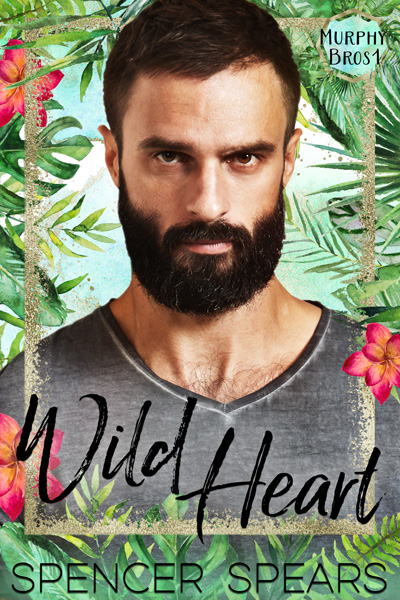 How do you tame a wild heart?
Mal: Everyone's got a talent. Mine is running away.
Well, that, and picking the wrong guys.
So I guess I have two talents.
Lucky me.
The problem is, my psycho ex won't take no for an answer.
He won't even take me leaving the state as an answer.
And when he tracks my cell phone to a roadside motel, I have two options:
Lose my freedom, and possibly my life.
Or disappear completely.
Which is how I wind up on Summersea–a tiny island off the coast of Georgia, where the ice cream shoppes outnumber the people and the air smells like unicorns and happiness.
It's a fairytale on steroids, and me, with my past and my demons?
I definitely don't belong.
Until I meet Deacon Murphy.
Deacon, owner of the Wisteria Inn and my boss for the summer, is unfairly perfect.
He's strong and warm and raising six stray kittens he found in his yard.
He's hot, in that soccer-dad-with-a-secret-sadness kind of way.
He's so far out of my league, he's out of my solar system.
So of course I fall head over heels for him.
There's no way a guy like Deacon wants someone like me.
But he listens when I talk.
He makes me feel like I matter.
And for the first time in my life, I find myself wanting to stay.
When your only talent is running, trust is terrifying.
But when my past comes knocking, I'm faced with a new choice.
Do I run, or tell the truth?
Run, or stay and fight?
Run–or trust Deacon with my heart?
Wild Heart is the 1st book in the Murphy Brothers series, which follows a family of brothers as they find their sweet, snarky, and steamy happily-ever-afters on small-town Summersea Island. Each book can be read on its own—but why would you do that, when you could read them all together? Wild Heart is a 116,000 word m/m romance with single dad, out-for-you, and hurt/comfort themes. No cheating, no cliffhangers, and a guaranteed HEA..
FYI: I use affiliate links for books on this site, which means that I get a teeny tiny bonus if you purchase anything using those links, but the price for you remains the same. Win/win, right?