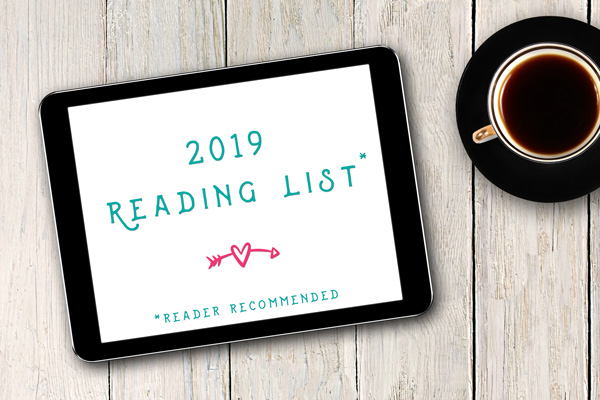 Hey Friends!
A few weeks ago, I asked you to give me your recommendations for your favorite books you read in 2018, and boy howdy did you all deliver. After getting all of your amazing recs, I thought it was only fair to share the final list back with you. Check them out below, and happy reading!
A couple things first…
I'm not technically recommending these books. I haven't even read half of them yet. But they are books that you recommended to me, and I trust y'all to have good taste. If a book you love didn't make it onto the list, or a book you hate did, that's okay. This isn't some kind of "best of" list–it's just the books you sent in when I asked for recs.
I've grouped the books below into very rough categories, based on the 10 seconds I spent looking at each book's page. My categories could be wrong! And since I put each book only in one category, I'm almost certainly missing some categorizations. That's ok, though. These aren't meant to be perfect–just a starting place for my brain when I think, "Hmm, I'm in the mood for some [X] right now."
Cool? Cool. Now, without further ado, the Spencer Spears Reader-Recommended Reading List for 2019 (yikes, what a mouthful!):
General
Historical
Holiday
Kink
Military
Mpreg
Mystery/Crime/Thriller
PNR
SFF
Sports
YA/NA
FYI: I use affiliate links for books on this site, which means that I get a tiny bonus if you purchase anything using those links, but the price for you remains the same. Win/win, right?